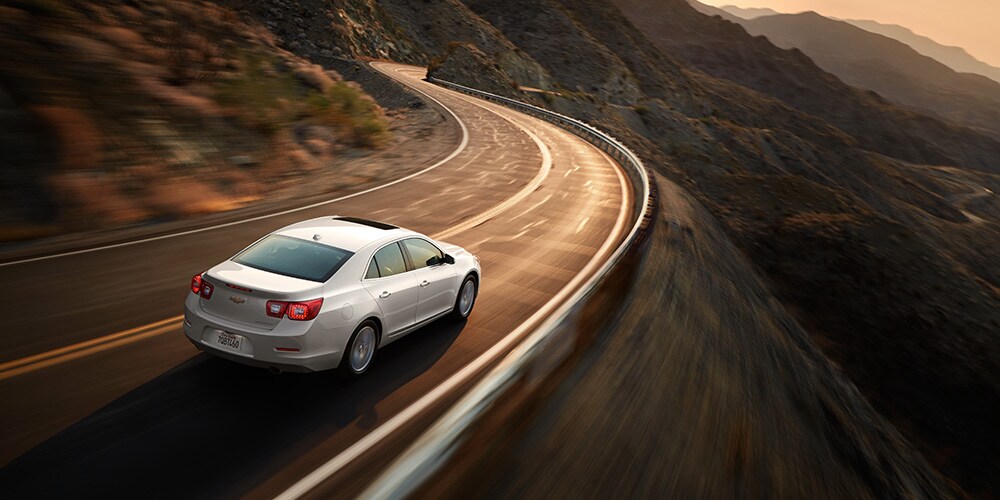 The 2016 SEMA show just concluded, and several Chevrolet models were introduced. This included the 2017 Chevrolet Malibu graced with the all-new Blue Line concept.
The Chevrolet Blue Line is a concept that has been in discussion for some time now. The Blue Line simply refers to a line of new Chevrolet performance parts and accessories, many of which are not available at this time.
According to Roger McCormack, the automaker's director of Accessories and Performance Parts, the purpose of the Blue Line being introduced at the SEMA show is to gauge public reaction. He also noted that each model will be able to be fitted with a number of new accessories to be introduced in 2017.
So, what does the 2017 Chevrolet Malibu with Blue Line accessories look like? For one, the vehicle is glossed with Genesis white paint, which provides the perfect balance between bright white and light gray. It is also fitted with tinted windows and double five-spoke wheels adorned in a Slate Blue Metallic finish. Also included is a black grille, taillight lenses, and tinted headlamps.
The Blue Line add-ons also come with a "ground effects" kit that includes a few other extras, such as a rear diffuser, trunk lid spoiler, side skirts, and a more prominent front splitter. The exhaust tips have also been polished for a shiny look that provides a nice contrast against the black diffuser.
The interior did not receive as many changes, though it did get illuminated door sills and floor liners graced with premium metal badging.
Visit Performance Automall Tooele today to check out the
2016 Chevrolet Malibu
while we anxiously await the arrival of the 2017 model year. It will not have all the Blue Line accessories, but it is still a looker in its own right. The Chevrolet Malibu is just one of our many
cars for sale in Tooele
, UT, so stop by and visit us today!