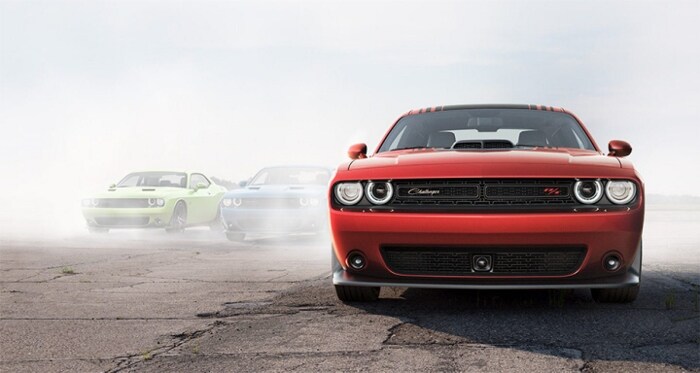 2017 is here, and so is winter. Utah is known for some pretty harsh weather and storms. It is also no stranger to snowfall. Not every vehicle is adept at handling such extreme weather. The 2017 Dodge Challenger, though, is perfectly up for the task. This is evident in a short ad showing the Dodge Challenger being driven on a snow-encrusted road in Alaska.
The brief commercial contains a voiceover by veteran actor Kevin Yon and features the track "For Those About to Rock" by AC/DC. The ad ends with the slogan: Domestic, not Domesticated.
The commercial was aired on several networks, including CBS and NBC. It also appeared during automobile-specific programs like BBC America's Top Gear and Discovery Channel's Fast N' Loud.
You can watch the 30-second commercial
here
.
The commercial was followed by an extensive Twitter campaign utilizing the hashtag #HowToOwnTheSeason. FCA US LLC sent out a number of tweets and other social media postings encouraging followers to share their own winter driving experience.
According to FCA US LLC spokesperson Tim Kuniskis, the 2017 Dodge Challenger GT, along with its cousin, the Dodge Charger AWD, is a vehicle that retains a "visceral muscle car attitude" while maintaining all-weather performance.
The 2017 Dodge Challenger will be released in the first quarter of 2017. Reserve one today at Performance Automall Tooele, or speak with a
car dealer in Tooele, UT
regarding the current 2016 Dodge Challenger, which we currently have on inventory. We have the
2016 Dodge Charger
in stock as well, including several pre-owned models. Stop by and see us soon for more details!